Tips to Get the Best Deal on a Dedicated Server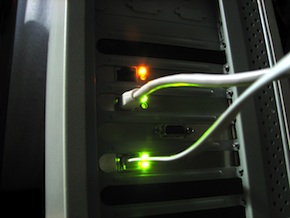 Negotiate the price
Dedicated server prices can be negotiated. Most sales representatives have a quota of freebies that they can give to you. These can include cash discounts, free options or an upgrade. Most companies offer a live chat session that you can use to initiate the negotiation. Inform them of what you want and then have them send the offer to you via email. Try contacting 3-5 companies and leave the same requirements for them to get back to you with the quote.

If you're switching provider, tell them what you're getting from your current provider. Following this, inform them that you're shopping for added options and a more powerful server at a lower fee and see if they are willing to beat your current price. You will need to show them that you're serious about buying the services, therefore tell them you will buy right away if they are willing to give what you're looking for.

Companies competing aggressively in the market are willing to give you something special, but how do you find them? They are companies who advertise on a number of websites and you are likely to see their names repeatedly while searching for dedicated servers on web hosting directory sites. They will also be flexible for negotiation and will usually have a promotion for new customers.

What can you get and what should you negotiate for? Some examples are cash discounts, a percentage discount, free setup, free IPs, more backup quotas, and CPU/RAM/hard disk upgrade.

Utilize coupons
There are many companies out there offering coupons. On our dedicated server showcase section, there's also the list of companies offering coupon codes that you can use to sign up for a dedicated server. If you don't find a coupon of a host you want, try searching on Google or post on a web board, etc.



Renew wisely

Before switching, you should ask your current provider to see if they can give you something special. Most providers can offer you a new server with a more powerful resource after you host with them for a year. Compare the prices from other web hosting providers before discussing with your current provider in order to get the better deal. By following these steps you can find yourself paying a lot less for a better server.


---
About Author
Charnchon is an Internet entrepreneur. He has 14+ years of experience in web hosting industry.
Comment Article
| | | | | | |
| --- | --- | --- | --- | --- | --- |
| Connect with | | or | | or | |