Traps to Avoid When Buying a Dedicated Server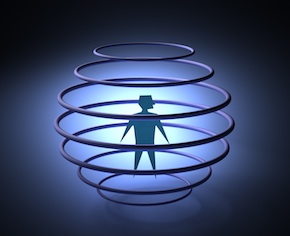 Beware of hidden prices
Look out for hidden prices by dedicated server companies. Some will offer low prices but charge you for support and other minor things. In order to avoid this, carefully check and compare the charges of your potential dedicated server companies. The basic package should offer you unlimited free support and suitable bandwidth quotas.

Check support help lines
Your dedicated server providers must provide 24/7 support via phone and ticketing systems. Before signing up, try calling their support numbers late at night to ensure a quality service is being provided. You shouldn't risk putting your server in the hands of home-based reseller providers.

Read the terms and conditions
Look at the contract and read it carefully. Most dedicated server web hosts offer a year contract. Some companies even give you more flexibility by not tying you down for this long. You should also look for other charges on things such as exceeding bandwidth, late payments, money back guarantees or cancellation policies.

Research company reviews
Before signing up with a web host it's recommended that you do a little research about the company. Try searching for reviews of the companies you're considering signing up with. Most web hosting directories and web hosting forums offer the reviews of dedicated server providers. FindDedicatedServer.com in particular offers a large database of reviews.

Understand the restrictions
There's NO "unlimited" in the web hosting world. Those who claim they offer unlimited bandwidth will include in their terms and conditions that they only allow you to use the service for a decent purpose. If you're hosting a media-rich website, adult, gambling or email service websites, then you should ask your providers straightforwardly if they allow such contents.


---
About Author
Charnchon is an Internet entrepreneur. He has 14+ years of experience in web hosting industry.
Comment Article
| | | | | | |
| --- | --- | --- | --- | --- | --- |
| Connect with | | or | | or | |