Exabytes Malaysia Offers Dedicated Hosting Promotion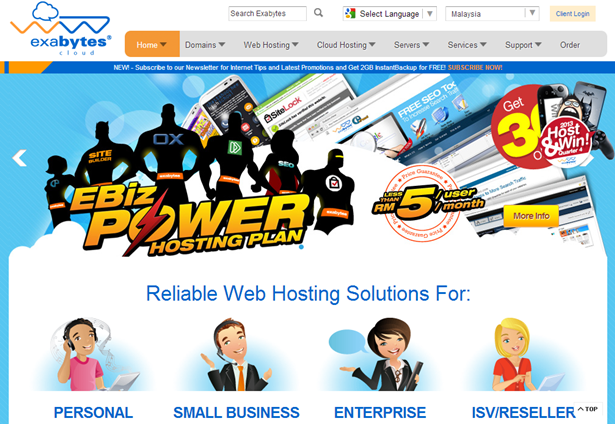 Exabytes Malaysia (Exabytes Network Sdn. Bhd.) is offering a dedicated hosting promotion. Called the "Instant Dedicated Server Promo", the promotion offers dedicated hosting which is approximately "twenty times faster than a normal dedicated server" in Malaysia.

The Instant Dedicated Server Promo offers unlimited data transfer alongside substantial bandwidth and RAM packaged at an affordable price. Exabytes Malaysia's dedicated servers offer 32GB RAM and 20Mbps of dedicated bandwidth at a price of RM 599 ($185.25) per month. Servers are setup in less than four hours.

Exabytes Malaysia is Malaysia's largest provider with 65,000 customers worldwide. The company's current promotion allows customers to make substantial savings on dedicated hosting. "We realize that many high traffic forums, news portals and eCommerce websites in the country are paying more than they should for their dedicated server, such as bandwidth, RAM and data transfer," explained the company's CEO, Chan Kee Siak. "And due to the high cost in maintaining and upgrading a server, a great number of these websites often experience slow loading speed during peak hours. Exabytes Instant Dedicated Server Promo can solve this problem with its affordability and high specifications."

Do you know of any other companies offering dedicated hosting promotions? Let us know the details. Add your comments below.



---
About Author
FindDedicatedServer.com's editor team is packed with professional who have been in web hosting business for a decade. We aim to provide helpful articles that will help our users making informed decisions when selecting web hosts.

Comment News
| | | | | | |
| --- | --- | --- | --- | --- | --- |
| Connect with | | or | | or | |