Web Host Idea Stack Reduces Dedicated Server Prices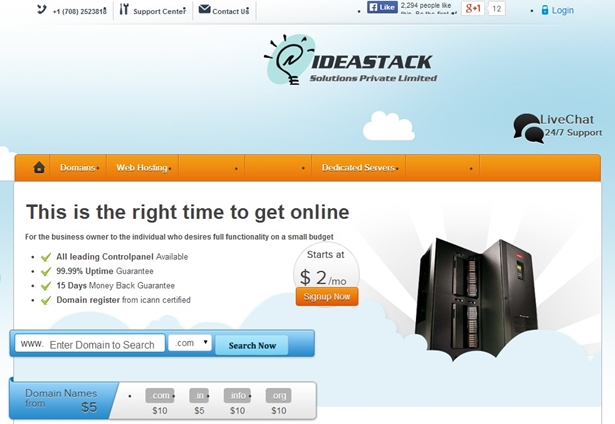 Web host Idea Stack has reduced its dedicated server prices. The company's servers offer a "unique cluster system" that allows them to operate significantly faster than traditional dedicated servers. They also offer a level of flexibility that enables them to offer dedicated options at reduced prices.

Idea Stack has been in operation for over 5 years and has developed a white label system for clustering servers which it calls "Optimized Hosting". The company, which has headquarters in Jogeshwari (West), Mumbai, India, clusters individual server units to establish hosting clusters that add a high degree of flexibility to storage and data processing. The clusters also offer a high level of continuity – should any server in a cluster cease to function, the other servers in the cluster take over that server's workload. They are also highly secure, offering random encryption algorithms for data protection.

"When people look for a cheap dedicated server they are not anticipating finding a good dedicated server for that price," explained an Idea Stack spokesperson. "We are not a cheap hosting provider, we are a great value hosting provider, and our servers in Chicago, Seattle and Mumbai ensure we have worldwide coverage to maintain high speeds. What's more, we offer a much wider array of services including VPS and email hosting, web hosting for individuals, businesses and resellers, as well as cloud storage and computing and domain name registration. All our services are powered by our unique system, which offers the very best in value and quality."

Do you know of any other companies offering great dedicated server options? Let us know the details. Add your comments below.

---
About Author
FindDedicatedServer.com's editor team is packed with professional who have been in web hosting business for a decade. We aim to provide helpful articles that will help our users making informed decisions when selecting web hosts.

Comment News
| | | | | | |
| --- | --- | --- | --- | --- | --- |
| Connect with | | or | | or | |