Spend Money to Make Money Through a Dedicated Server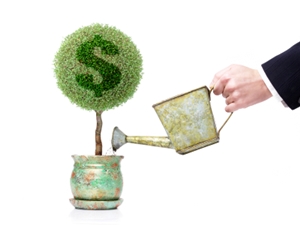 There is a reason why price tags appear on every shelf product, why special offers are used to increase sales and why we always question how much a service will cost. The reason is that price is a huge factor in every purchase.

While it can potentially make or break a deal though, other attractions can often trump a high cost if the consumer believes they are receiving value for money. It's the reason you buy the sports car over run-down old model, the mansion over the bungalow and in this case the dedicated server over the shared solutions.

While the price escalates beyond its market opponent with almost every provider, dedicated servers come with what you would expect from a more expensive package; great performance.

Shared servers are often the attractive option for small-medium sized businesses when initially starting their website, but with inevitable expansion of company websites, the site can outgrow the server. In fact, in some cases when a website experiences large amounts of traffic, the server providers will advise that they upgrade.

Along with this the reliability and security of shared servers can draw users away from it with dedicated servers being the obvious step up. These factors are called into question due to the vast amount of consumers utilizing the solution on the same server.

With a shared server, you are utilizing the solution along with other websites meaning your designated space is remote, however with the more expensive solution you gain your own personal server with a large amount of web space. This is especially useful if you're considering launching a network of sites.

Still on the topic of sharing, the amount of bandwidth you receive from a shared server will obviously be less than maintaining your own, therefore by opting for a private solution, you'll be benefiting from the entire delegation of bandwidth.

Dedicated is meant in a literal sense with this form of web hosting, it's dedicated solely to you meaning you can decide on the configurations, including any software you feel necessary. This would be unfeasible with the opposing server, because ultimately it's not yours and the changes you would make affect other people, who may not share your preference.

The benefits of dedicated server packages outweigh shared servers on performance and capabilities, and also provide a far more reliable and secure solution. While shared solutions may still suit the needs of small businesses just starting out, if the above requirements are deemed necessary then switching is the right move for you.

The price will undoubtedly be more than a shared solution however, if its speed, multiple websites and more flexibility you're after then a dedicated server is for you. The last thing you want is a large amount of traffic trying to get onto your website but being unable to. Overall this will seriously increase your online presence.
---
About Author
Jonathan is a senior writer covering web hosting and tech news on FindDedicatedServer.com. Jonathan graduated from the University of Brighton with a BA (Hons) in Journalism and has been working for various websites, magazines and newspapers.
Latest Comments
Bea (November 17, 2022)
farmacia online store order cialis cialis online bestellen ohne kreditkarte buy cialis online safely cialis online generico cialis venta online
Comment Article
| | | | | | |
| --- | --- | --- | --- | --- | --- |
| Connect with | | or | | or | |