The Top 10 Reasons to Elect for a Modern-Day Dedicated Server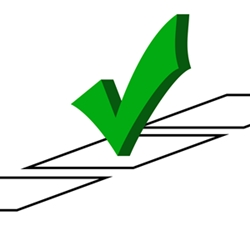 Dedicated Servers' features and capabilities have undergone substantial development since its emergence on the web hosting scene, thus becoming more of an attractive hosting solution in 2012 than ever before.

The modern dedicated server features a variety of attractive attributes for businesses and individuals looking for an advanced form of hosting for larger and highly demanding websites.

With most of its services aimed at websites which currently have or are foreseeing high levels of traffic, there are plenty of reasons why a dedicated server may be, or not be, suitable to host a website.

The reason for it being unsuitable for some websites is due to its wide range of resources being wasted on smaller websites with lower levels of traffic. A dedicated server prides itself on the provision of the highest quality hosting for the larger sites, and provides a reliable, and above all, dedicated service for all its users.

Without complicating matters, here are the top ten bite-sized reasons to opt for the latest, best and brightest form of web hosting solution.

10. Cost - While it may not be the cheapest form of hosting on the market, you get what you pay for, and that is a productive, secure and reliable server with all the resources a website could want. The cost of not having it could slow your website down and sway customers away from using it.

9. Ambitions - If you want to draw more viewers, readers or users to your website, you'll need a server that can handle the traffic. The ability to handle this high level of traffic and use more advanced applications and software will simply make your website better, and when this draws in more customers you've then got the server to cater for them.

8. Prioritize - The decision is solely yours on delegating CPU and memory usage and you can also balance your server load to your requirements.

7. Selection - In the same way as prioritizing, you can personally decide how the server is run and what applications, web tools and software is used on the server.

6. Customization - So 6,7 and 8 are all rather similar but this top 10 needs them all to enable readers to fully comprehend the advantages of an independent server. Every decision is left down to you without having to ask permission or worry about others disagreeing with the changes, a welcome change if you've experienced shared servers in the past.

5. Performance - Meet hosting's most efficient traffic officer, it will control and manage the traffic coming into your site and be able to cope with any amount, even unexpected surge. A dedicated server is quick, powerful and reliable and maintains the most sought after specifications in the world of web hosting.

4. Money saving - If you are still using a shared server with a large website or a series of large websites, you're probably overloading the server and paying a ton on money for your share, so you may actually be saving money with this upgrade in solution.

3. Security - This is obviously a priority for every website and with the secureness of shared servers being regularly called into question, dedicated servers offer the heights of security, and with only one user utilizing the solution, you need not worry of others having access to your data.

2. Superiority - It's superior in every specification, attribute and use if your website is ready for it, so don't settle for less and buy the best your money can get.

1. It's in the name - dedicated. This server is yours and yours only, with no outside interference, tampering or customization to suit any else's needs, the entire server is dedicated to you.
---
About Author
Jonathan is a senior writer covering web hosting and tech news on FindDedicatedServer.com. Jonathan graduated from the University of Brighton with a BA (Hons) in Journalism and has been working for various websites, magazines and newspapers.
Comment Article
| | | | | | |
| --- | --- | --- | --- | --- | --- |
| Connect with | | or | | or | |