Transporting your website to the internet with a Dedicated Server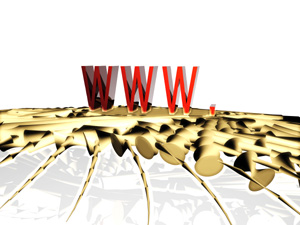 Selecting an appropriate form of web hosting is essentially like travelling from A to B, you have your website (A) and want to get it onto the internet (B). To complete this motion you're going to need a server to act as the transport, and ideally, one that can offer security, speed and reliability.

This article will focus on dedicated servers and to fully understand what it does and how it fluctuates from other forms of hosting, it is best to analyze the other forms that it shares the market with.

Despite ultimately offering the same service, the three forms of web hosting options all differ in certain ways, including their offerings, costs and speed. So let's consider your options of how to take your website from A to B.

Shared Web Hosting:

This is your bus service; it's a low priced offering that you and others all optimize together. It provides a service and gets you to where you want to be, however you have to share this service with unfamiliar websites. The best thing about it is the price, as you are renting a server with a number of other websites, however their actions can have knock on effects on the server that you are too utilizing. Finally, you obviously you can't jump on a bus and insert your favorite CD, or start decorating it, which is the same with shared servers, you have less freedom to install software or have any say in how the server is run.

VPS:

This is like having a private compartment on a train, you are still sharing the transport with others, however, there has been a division of space allowing you to experience and feel like you have a server all to yourself. This takes many of the benefits of dedicated servers but is ultimately still a shared server that has been segmented. While the cost is still lower than dedicated server, it only offers a fraction of its main attributes and isn't quite the full package.

Dedicated server:

The last of the three is almost self-explanatory in its name, it is a server dedicated to you. This is like having your own car in the sense that it is completely owned by you without any other users optimizing the same server. You decide on where it's going and how you are going to get there and you can adapt it in your own ways by making installations and enhancements how you see fit.

Now of the three options, this is clearly the most expensive in the short term. However, for long term results and reliability this is a great option. The specs of this server are undoubtedly superior, though the cost must come into consideration no matter who the user is.

A dedicated server can be used by individuals and businesses alike, with the idea being that the client utilizes an entire network without having to share with others. Through this service the user benefits from having the server, software and connection all provided by the host.

Compared to shared servers, where a number of users share a single server, flexibility is more prominent with a choice of operating systems and hardware for example.

The offerings are also extremely generous with a large amount of bandwidth designated to websites, making the network your website runs on high powered.

With a personal server, security is maximized in terms of securing the data on your network. To ensure ultimate safety, providers often deploy software programs to scan through systems and networks for attacks and harmful virus' in order to protect your server.

Now when choosing your provider, you will be able to select from a number of different types of support. This can range unmanaged to fully managed, with alternative options in between. Unmanaged will take away any interference from the service provider, whereas fully managed takes everything out of your hands including software updates, upgrades and monitoring. In between you also have options to manage parts yourself and delegate other tasks to the providers.

Evidently a dedicated server is an admirable prospect to opt for, however evidently the price exceeds that of its competitors. Cost aside, the benefits and advantages are, for some individuals and businesses, well worth paying the extra for.
---
About Author
Jonathan is a senior writer covering web hosting and tech news on FindDedicatedServer.com. Jonathan graduated from the University of Brighton with a BA (Hons) in Journalism and has been working for various websites, magazines and newspapers.
Comment Article
| | | | | | |
| --- | --- | --- | --- | --- | --- |
| Connect with | | or | | or | |