Uses for Dedicated Servers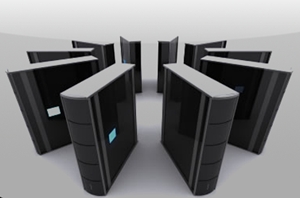 For those considering utilizing a dedicated server, its uses and functions should be of great interest. Its offerings are unique among other hosting solutions with a number of attractive benefits that befit the price.

Individuals and small-medium sized businesses alike can use dedicated servers for a variety of means, though in order to fully understand if the option is for you, you'll need to knowledge of its offerings.

Users considering the form of web hosting should personally define what they are using it for and upon gaining sufficient knowledge of the server, should then make an educated decision. Below are a number of uses for dedicated servers for those aspiring to employ the solution.

Web server - The most common and perhaps obvious use is having the dedicated server link your website up to the net. It's the most advanced form of hosting in regards to its offerings and is more often than not an option for increasingly popular websites who have outgrown their shared servers. While smaller websites may not see a dedicated server as a worthwhile investment, those businesses experiences a large amount of traffic can benefit from using it as their web server.

Backup server - This can refer to a number of different forms of back-up, however essentially its use is to secure your data in case, for some unfortunate reason, you are subjected to losing either a large amount or indeed all of your data. The backup server can be used to support anything from sensitive information to the data present on your website.

Private cloud - So for those unsure on the exact terminology of the cloud, it's essentially a cluster of resources, storage or services kept by an external source. Here a cloud service can exist within your business; however the management, updates and general housekeeping is performed by the cloud provider.

Database server - This provides a reliable and efficient database storage system which can be used by websites and applications. The roles which this particular sever partakes in, include storage, data analysis and archiving.
Application server - This use of a dedicated server entails providing software applications, along with handling all application preparations, for example between users and business apps. Recently business apps have been switching to web-based interface due to the convenience for their customers, through being able to access their information through platforms and devices.
---
About Author
Jonathan is a senior writer covering web hosting and tech news on FindDedicatedServer.com. Jonathan graduated from the University of Brighton with a BA (Hons) in Journalism and has been working for various websites, magazines and newspapers.
Latest Comments
zubair wasti (October 12, 2018)
A dedicated server(HostNoc.com) refers to the fee and select use of a computer that comprises a Web server.
Timothy Miller (August 05, 2014)
I agree with you more after seeing this, excellent post!! Fantastic.
Comment Article
| | | | | | |
| --- | --- | --- | --- | --- | --- |
| Connect with | | or | | or | |